Moving in The Hague
Do you intend to move from, to or within the city of peace and justice The Hague? You can contact the moving company The Hague for this. Hand over your relocation to our highly motivated and full-fledged student movers. These student movers are accompanied by experienced movers and trained to be real moving heros. This is how we offer the quality of a recognized removal company for a very low price.
Why choose moving company The hague?

We are the cheapest moving company in The Hague and surroundings.
We work with well-trained and experienced movers / handymen / evacuators.
We have all the resources and services for accommodation under our own management.
We take care of all packing and moving materials.
We will move your household effects within a few hours to your new destination.
We always give you the lowest price guarantee.
We relocate flexible on a daily basis and 365 days a year.
We are well insured against damage.
Cheap moving in The Hague with StudentVerhuisTeam
Are you looking for a moving company within The Hague that is professional and affordable? Then look no further, because StudentVerhuisTeam is the moving company of The Hague. As mentioned earlier, we also deploy students in addition to experienced movers. Students keep a high work rate, which means that you pay fewer hours at the bottom of the line. Moreover, the hourly rate of these students is much lower than the experienced movers. The experienced movers keep the quality high and know all the tricks of the trade. By combining students with experienced movers, a qualitative moving service is offered at a cheap rate. To be of better service to you, we charge you less call-out costs due to our many locations in the Netherlands. We also save you unnecessary costs such as viewing costs and margins of run-out and delay. These are costs that another moving company does charge. In addition, all our services are offered at fair and equal rates. We believe that honesty pays one day or another.
Our full fledged movers perform hundreds of successful relocations per week, including dozens of relocations in and around The Hague. By combining the quality we deliver and good word of mouth, we have ensured that the StudentVerhuisTeam has grown into a permanent moving company in The Hague.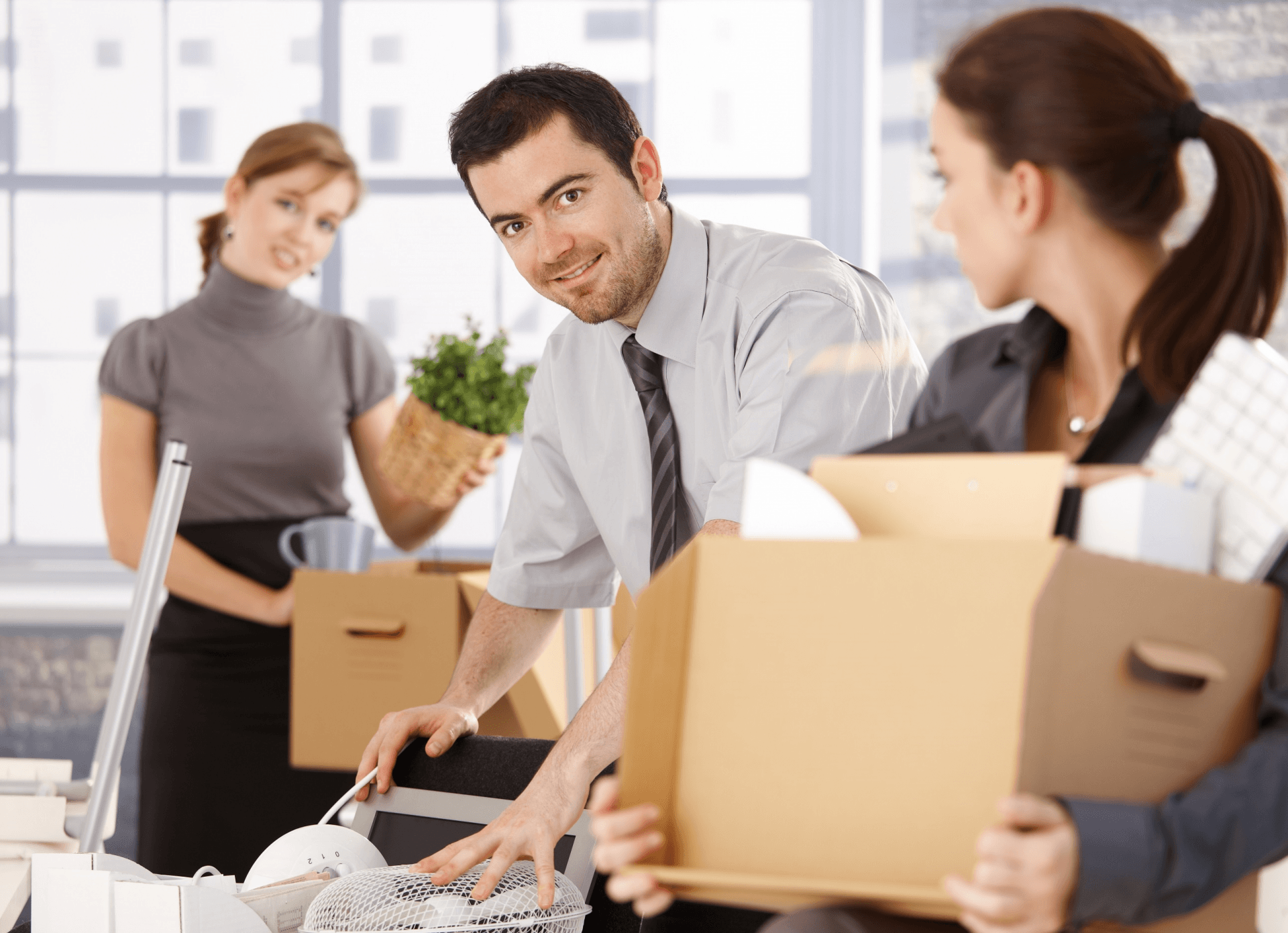 Business move in The Hague
StudentVerhuisTeam The Hague will also gladly help you with your business relocation from, to or in The Hague. We understand that the move of your office furniture / inventory must be done quickly, safe and smooth. So that you can easily handle your business during and after the move. You do not have to raise your hand yourself and you decide where all inventory will be placed. You also decide when our movers are no longer needed. As we say in dutch 'the customer is king'. Our moving company has been active in the The Hague region since 1991. With thousands of successful business relocations behind us, we can say that we are also the right and advantageous choice for your business relocation in The Hague. If you are not yet convinced that we are The Hague's most advantageous moving company: We would be happy to inform you that you can deduct the costs of transferring the furniture for a business reason. In addition, you may deduct a fixed amount of € 7.750, -. In short: you can move free and expertly when it suits you with moving company The Hague.
The costs of moving company The Hague
Would you like more information about saving tips? Or would you like to know more about our complete and inexpensive moving service in The Hague? Then please contact one of our moving specialists by calling 085 902 68 08 or fill in the following request form and get a free quote without obligation. Our specialists are happy to advise you on all possibilities.
Contact
085 902 68 08
info@studentverhuisteam.nl
Opening Hours
Mo until Fri 09.00 – 22.00 Weekend 10.00 – 18.00
Headquarters
Poptahof Noord 448
2624 RZ, Delft