Moving in Amsterdam
For large and small moves in and around Amsterdam, you can use the StudentVerhuisTeam Amsterdam moving service at the best price. The hours are calculated on the basis of actual hours worked. This means that the clock is ticking from the moment that the movers are on your doorstep until the moment that our movers leave. This means you get value for your money. Our moving company not only works professionally but is also the cheapest moving company in Amsterdam. We believe that moving should be possible for everyone while maintaining the desired quality. Are you moving to Amsterdam? If so, please contact our moving specialists in Amsterdam via 085 902 68 08 or request a free quotation and be pleasantly surprised!
Cheapest moving service in Amsterdam
Every move is different and in that sense a move is customization. We guarantee you the best quality for the lowest price with every move. Because of our location in Amsterdam, we can provide you with a cheaper moving service. This and the fact that our teams of movers consists of a group of passionate students and a group of authorized movers, we can guarantee the quality of a recognized moving company for a student price. Students keep a high work rate, which means that you pay fewer hours at the bottom of the line. Moreover, the hourly rate of these students is much lower than the experienced movers. This benefits our value for money and therefore lowers the threshold and even more students and expats can use our quality moving service in Amsterdam. StudentVerhuisTeam -> founded by a student -> works with students -> for students. But also for anyone who wants to relinquish their move at an attractive price.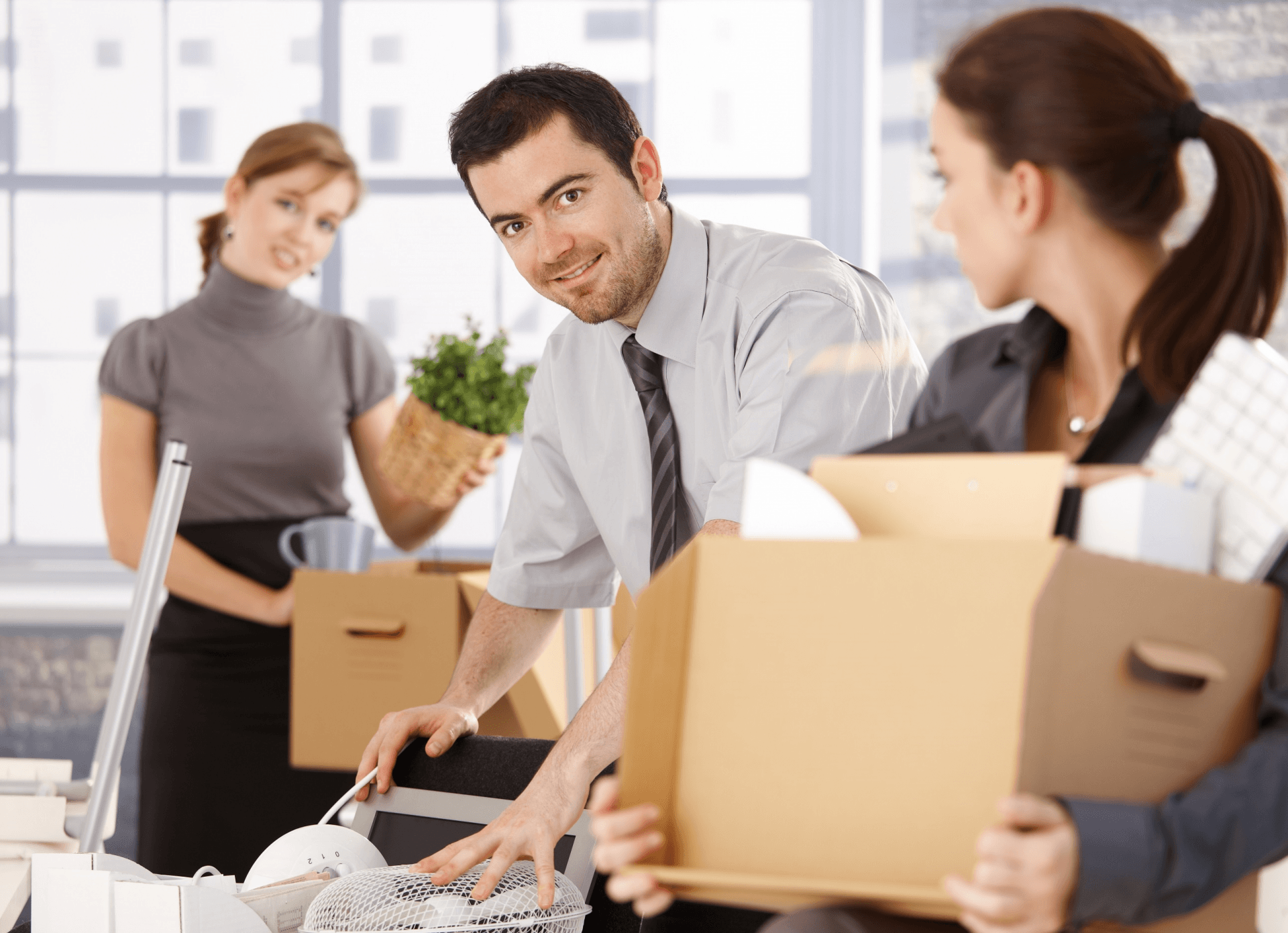 Business move with the best moving company Amsterdam
Are you planning to relocate your company in Amsterdam? Moving company Amsterdam offers you a business moving service with very high quality. Our moving company has years of experience with corporate relocations in Amsterdam and surroundings and we are happy to help you in the right direction. We realize that your move needs to take place not only safely but also smoothly so that you can immediately resume your business operations. It is then important to have a complete moving plan and strong shoulders on which can be built. Because in a business move you often have to deal with heavy objects such as filing cabinets, desks, drawer cabinets etc. This is far too heavy for you to move alone and that is why we are happy to help you. Make use of our experienced and full-fledged movers who can carry out your business relocation in Amsterdam smoothly and faultlessly.
Moving company Amsterdam works professionally
The movers of StudentVerhuisTeam Amsterdam have been rigorously selected for integrity, communication skills, experience and work pace. Moreover, all our movers, students and experienced, are trained to continue to develop, realize their ambitions and bring out the expert in themselves. The moving compartment is central but equally important is the interaction with customers and colleagues, safety and physical strain. This training enables our full-fledged movers to carry out their work better, both technically and communicatively. This way all your furniture is transported quickly and professionally from A to B without you having to help. Amongst the movers there is always a foreman who acts as a point of contact. If you wish on the day of moving changes you can always discuss this with the foreman. In this way we ensure clear communication, flexibility and stress-free moving in Amsterdam. Besides the good training movers, our moving service in Amsterdam has modern moving vans with the best moving materials such as moving blankets, furniture rollers, straps, wrapping foil and a tool box. This way the movers can possibly dismantle a closet for you if you have overlooked that. On request we can provide the movers with a rope and block to hoist up household goods through the window or balcony. If you want to do it safe it is also possible to rent a moving elevator in Amsterdam.
What does a relocation in Amsterdam cost?
StudentVerhuisTeam offers you the cheapest moving service throughout the Netherlands. To provide you with even more advantageous service, we are happy to provide you with tax tips. In case of a relocation for business reasons, you can deduct the costs for transferring the contents. In addition, you may deduct a fixed amount. In 2018 that amount is € 7.750,-. Are you curious about our professional way of working as a StudentVerhuisTeam? Please contact our moving experts in Amsterdam via e-mail info@studentverhuisteam.nl, by telephone via 085 902 68 08 for more information or request a free quotation.
Contact
085 902 68 08
info@studentverhuisteam.nl
Opening Hours
Mo until Fri 09.00 – 22.00 Weekend 10.00 – 18.00
Headquarters
Poptahof Noord 448
2624 RZ, Delft