moving in tilburg
Are you planning to move from, in or to Tilburg? We offer you the cheapest moving company of Tilburg, namely StudentVerhuisTeam. We take care of your complete move to the last detail for a very low rate. Are you curious about our cheap moving service in Tilburg? If so, please contact one of our moving specialists in Tilburg via 085 902 68 08 or fill in our free quotation form. We are always here for you!
The cheapest moving company in Tilburg
You can only move cheaply if you do it yourself. That is not entirely true, because if you move yourself you have to rent a moving van against absurd amounts. In addition, you need to pack all the items and (dis)assemble furniture for months in advance. In addition, you also have to make time to make your new house a home. This does not only cost a lot of time, but also a lot of money. Moving company Tilburg offers you the best moving service in the Netherlands for a bargain. Our prices are low by deploying students in addition to experienced movers. After all, these student movers are cheaper than the experienced movers and this is reflected in the quotation. Moreover, as a moving company from Tilburg, we always think of new ways to economize, so that you can benefit from it. In this way we save on the costs of a visit by orientating on the basis of the data you provide and with the help of electronic tools such as google maps, funda etc. To help you even more you can also discuss a budget with our moving specialist beforehand. Based on your budget, we can estimate the extent to which we can be of service to you. For example, you can pack your tableware and loose items yourself and we only take the heavy lifting out off your hands. In short: all your wishes will be fulfilled at StudentVerhuisTeam Tilburg.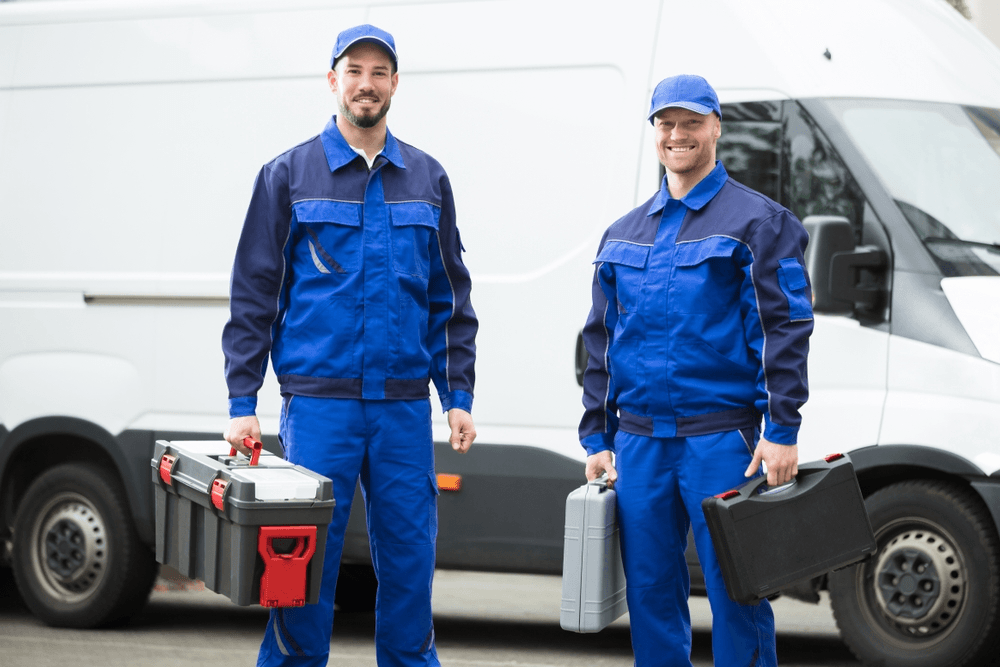 Smart moving with moving company Tilburg
StudentVerhuisTeam is a leading moving company in terms of innovations and smart moving. In this way, besides experienced movers, we also employ full fledged student movers. The students are not only a lot cheaper, but also provide the fresh look, efficiency and high work rate. All our movers are trained to continue to develop themselves and to bring out the expert that's in them. Moreover, we stimulate the creative thinking of the movers, because not all moves are the same. During a move you can encounter many obstacles, for example, that a part of the bed does not fit through the stairwell and a moving elevator can not be used. Our experienced movers come up with creative solutions to get the bed part in place. Our licensed movers have the necessary experience and professional moving materials to do this. These moving materials contribute to a fast, efficient but above all damage-free moving of your household goods and furniture.
StudentVerhuisTeam also moves students in Tilburg
StudentVerhuisTeam is the moving company in Tilburg consisting of students for students. As mentioned earlier, we employ not only experienced movers, but also students who follow a course to become a All Round Handyman. Our movers are first trained to continue to develop, realize their ambitions and bring out the expert in themselves. The moving compartment is central but equally important is the interaction with customers and colleagues, safety and physical strain. This training enables our students to perform their work better, both technically and communicatively. In addition, all movers are managed by an experienced mover, who is also the foreman. The foreman acts as a fixed point of contact for you. The use of students in addition to experienced movers brings many benefits, namely: a high work rate resulting in lower working hours, a lower hourly rate, an extra (handyman) service that you can use at no extra cost. By combining students with experienced movers, a qualitative moving service is offered at a very low price. The threshold for hiring a moving company is much lower, so that students and expats in Tilburg can use a qualitative moving service. StudentVerhuisTeam is set up by a student, consists of students that help relocating students.
What does a move in Tilburg cost?
Everything is possible and that is the magic of StudentVerhuisTeam. We now offer all our services in Tilburg. We offer you a move for € 50,- incl. VAT. Do you want to know more about smart moving or do you want to know how cheap your relocation will be in Tilburg? Please feel free to contact one of our moving experts in Tilburg via telephone 085 902 68 08 or complete the free quotation form below. Our specialists are happy to advise you on all possibilities in an exploratory interview.
Contact
085 902 68 08
info@studentverhuisteam.nl
Opening Hours
Mo until Fri 09.00 – 22.00 Weekend 10.00 – 18.00
Headquarters
Poptahof Noord 448
2624 RZ, Delft